Livingston Lakes Amenities
Posted:
Livingston Lakes Amenities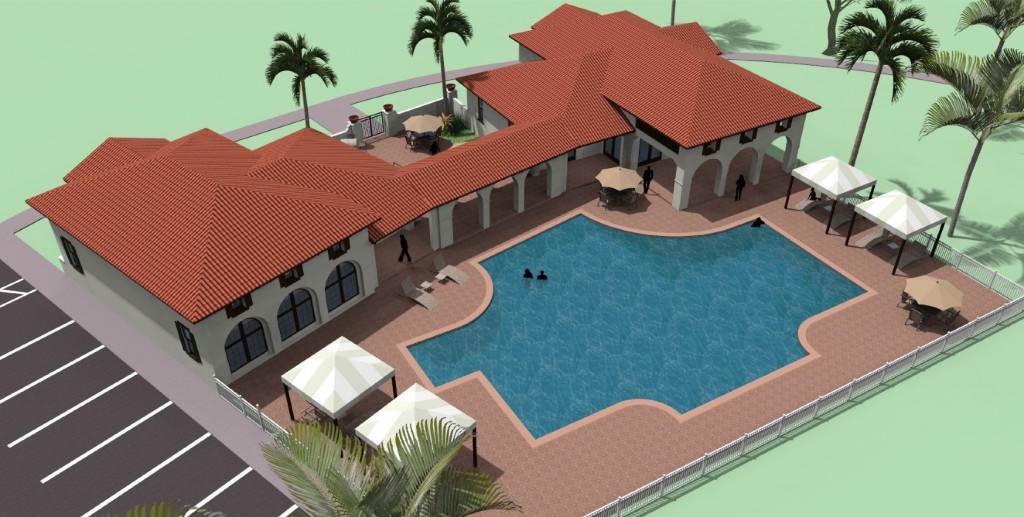 Rendering of the club house at Livingston Lakes, as designed by Joiner Architecture
Livingston Lakes amenities have been customized to appeal to those who enjoy staying active and engaged. The clubhouse, designed by the Tampa-based architectural firm of Joiner, offers some 3,343 square-feet of air conditioned space for social gatherings. In addition to the main gathering room, the clubhouse is complemented with a catering kitchen as needed for special events. For those who may prefer to host an event outdoors, there is also a spacious courtyard with seating areas and an outside fireplace for those rare occasions when extra warmth is necessary. The facility also features a state-of-the-art fitness center equipped with all the necessary treadmills, free weights, stationary bikes and more, as needed to maintain peak physical condition. Beyond the interior elements of the clubhouse, there is a large swimming pool encompassed within a spacious sundeck. Some may prefer to lounge beneath the shade of gazebos aligned along the swimming pool.
While these features will add to the quality of life within Livingston Lakes, the fact remains that many other options await only minutes from this community. Whether your passions involve golfing, fishing and boutique shopping, or fine dining and catching a concert or show at nearby venues, this community's proximity to the totality of possibilities in Naples enable "location" to be included among the most appreciable of amenities available at Livingston Lakes.
Complete form to arrange a tour or receive more information about Livingston Lakes amenities.