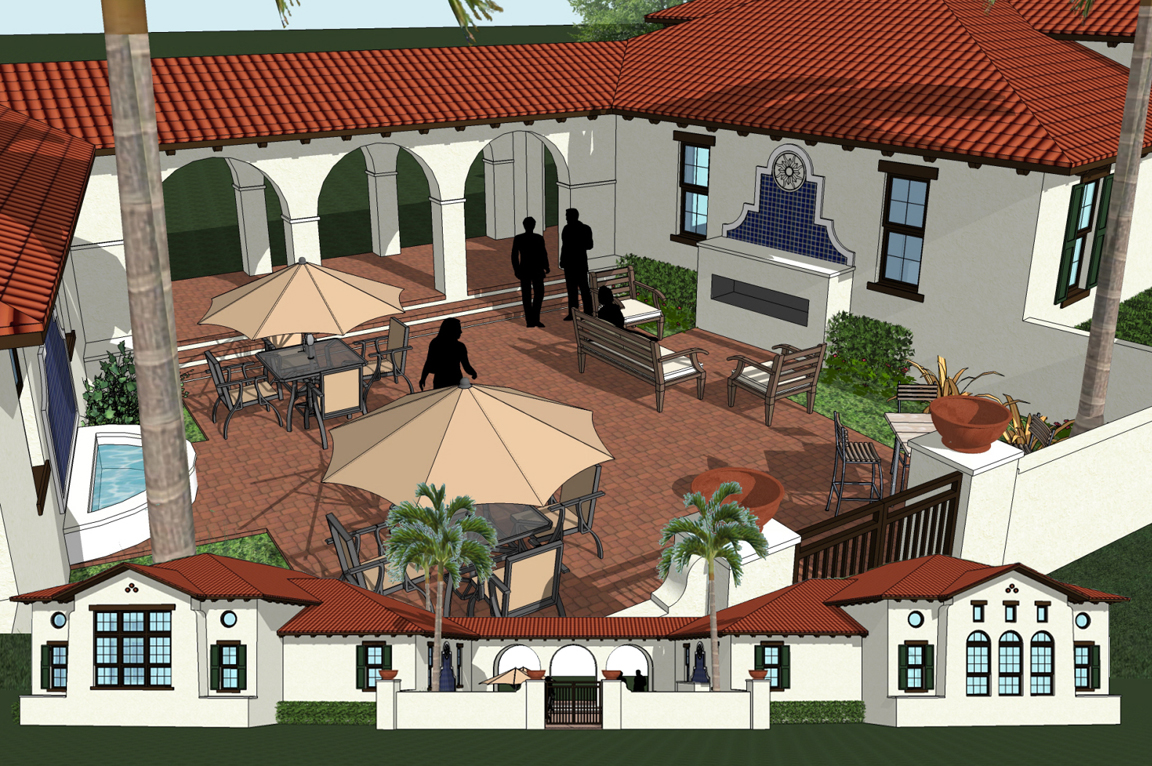 View All Livingston Lakes Listings
Amenities:

New Construction

Clubhouse

Great Location

Close to Shops/Dining
Location adds to the advantages at Livingston Lakes
New Construction in Naples
WCI is respected as one of Southwest Florida's most masterful in the business of building master-planned communities, but they're preparing to add to their legacy with Livingston Lakes, a new residential development coming to sunny Naples, Florida. Livingston Lakes encompasses some 47 acres that are graced by two large lakes and an even larger swath of green preserves, located in an area off of Livingston Road, just south of the intersection with Immokalee Road, in north Naples. While full details of the community and planned amenities have yet to be revealed, WCI has earned enviable acclaim for their uncompromising attention-to-detail in adhering to superior standards of building, and their communities are often characteristically complemented with an alluring array of luxury amenities; their developments at communities such as Tiburon or Porto Romano at Miromar Lakes attest to WCI's quality, but there are numerous other examples. It has been reported that Livingston Lakes will be comprised by coach and carriage-style homes, and Joiner Architecture has revealed preliminary renderings of a planned clubhouse which is complemented with a central courtyard. Look for more details to emerge in the not-so-distant soon.
Great Location
Homeowners will enjoy such close proximity to so much of what makes life in Southwest Florida so compelling that location simply equates to an added, appreciable value  at Livingston Lakes. Southwest Florida is celebrated as "The Golf Capital of the World," and for those who golf, Livingston Lakes is close to some of the finest fairways this side of heaven. For those who prefer to stroll along the sandy shores, several beautiful beaches are only short drive from Livingston Lakes, yet for those who enjoy shopping or fine dining, the community is also close to a variety of popular commercial centers and restaurants. Arts attractions, schools, churches, healthcare services and more are all appreciably close to the community, but given its proximity to Interstate 75 and Highway 41, residents can also more readily access all points north, south and beyond.
Kid Friendly
Families with small children may best appreciate certain benefits in being remarkably close to two venues that uniquely cater to kids. The first is the Golisano Children's Museum of Naples, a two-story cultural institution that is colorfully complemented with some 30,000 square-feet of interactive exhibits, exploration rooms, galleries and play areas such as Backyardville. The Children's museum offers opportunities for children to learn more about the natural world as well as processes in art, environmental sustainability and enterprise, yet that education is all imparted in an environment that encourages imagination, creative interaction and, o' yes, FUN. The facility also offers an excellent Family Resource Library, dining options at the Garden Cafe and well-stocked Museum Store. The Golisano Children's Museum is mere moments from Livingston Lakes. Youth of all ages, as well as the young-at-heart, will equally appreciate the community's closeness to Collier County's only water park, Sun-N-Fun Lagoon. The park features four large swimming pools, a long lazy river, a splash playground and five exciting water slides for the more adventurous. Sun-N-Fun Lagoon is only a short splash from Livingston Lakes.
Stay Tuned for More Info
In the coming weeks, more information will be made available as development continues at Livingston Lakes. While there is much not yet known, there are several presumptions that are safe to make about the saleability of home sites here. Given factors that include recognition of WCI's brand quality, the appeal in the community's location and widespread demand for home ownership in Naples, Livingston Lakes will likely attract wide interest. As this is a relatively smaller development, the available sites are limited and unlike the lakes the grace the property, the opportunities here will eventually dry. To learn more about the potential of owning a home in this new WCI community of Naples, please do not hesitate to contact our office by phone or email. Among professionals specialize in Southwest Florida properties, our team surpasses all of our peers in having the highest customer satisfaction scores. We live here, raise our families here and work here … and our greatest pleasure derives from helping others find the home of their dreams, right here, in our home. Whether you're interested in purchasing at  Livingston Lakes or any other of the outstanding communities to which Naples is home, we're here to help make the process more convenient, fast and friendly.